Never one to let some sort of cyber trend pass it by, Google wants to launch its own digital book marketplace, and according to reports may be able to launch it as early as this month.
The digital download store, reported to be called Google Editions, is planned for rollout before the end of the year.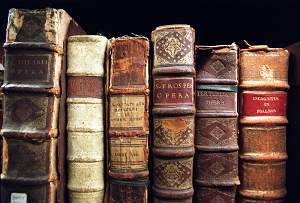 Unlike other e-book methods that have relied on an anchor product, like the Kindle or Nook, Google's digital books platform would be exclusively a software product. It would assumedly be available on Android phones, other smartphones, computers, and tablets.
Like the Kindle's Whispersync technology, Google Editions will remember where you left off in the middle of a book, and start back there whenever you open it up on any other device.
Google's content partners are already a mile long, so getting book publishers to come on board is likely not a problem at all, and the Wall Street Journal claims it has already secured deals with "major" publishing houses.
What is unknown is what sort of hook Google will offer to customers. After all, e-book enthusiasts already have, or want to have, a Kindle or Nook (or, to a lesser extent, an iPad). Without a dedicated reading device, Google kind of comes into this market without a great value proposition.
Of course, that's based on the fact that Google hasn't revealed any official details. Knowing the search giant, it probably has some sort of neat feature that will separate it from the pack. But we'll have to wait until the platform actually launches to see what that could be.