If you think searching through the Android Market is the least elegant Google process there is, you're not alone. And now Google is promising significant changes to the way app information is displayed.
One of the best things about Android is it's a completely open platform. Anyone can develop for it and get their apps accepted. Unfortunately, this also means there's a bunch of crappy apps available, and as such it has been difficult for Google to attract big-name companies to devote resources to the platform. After all, they only get the same treatment as a high school kid who's taking an intro to computer programming class.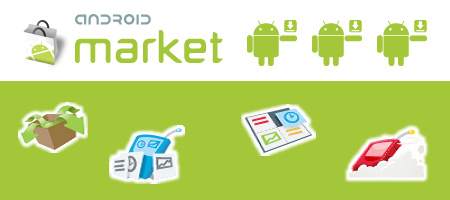 See, the Android Market treats apps as basic, static programs that don't require a lot of details. As such, each app's listing has just two screenshots and a small amount of room for the developer to write a brief description.
Coming soon, though developers will be able to post as many as eight screenshots on their app info page, there will be a detailed "release note" list that explains changes made over the lifetime of the app, and YouTube integration will be implemented. So if a game developer wants to let you see the game in action, it'll now be as easy as clicking an icon on the screen.
The Android gaming momentum really hit a fever pitch when Angry Birds was ported from the iPhone. Within days, millions of copies had been downloaded, unlike any other game in Android's history. That alone is causing more game makers to look at Android, but it's difficult because the variety of handsets running the OS is extremely vast. Nevertheless, these enhancements to the Android Market clearly speak to game developers, and this will hopefully encourage more developers to look at Android as a serious platform.