In what can only be considered a huge coup for Google's Android platform, Asus, which has struck gold with its line of inexpensive netbook computers, has dropped Windows 7 in favor of Android for its first tablet device.
The Eee Pad will be an extension of the company's line of Eee netbooks (pictured), but will look and feel more like an iPad than a traditional computer. Asus had already begun working on it with a slimmed-down version of Windows 7 as the powering operating system.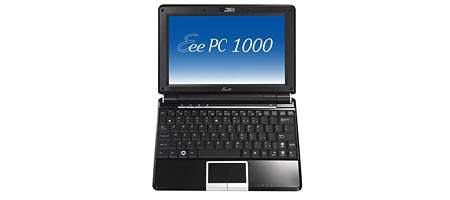 However, the company will now apparently be switching over to Android instead, which means it won't have to pay any licensing fees to Microsoft (and Google doesn't charge for using Android).
The tablet will be able to connect to a persistent Internet connection over 3G with a wireless data subscription. Asus is also interested in incorporating Android 3.0, code-named the "Gingerbread" version of Google's operaing system, according to Netbook News, which broke the story. Android 3.0 should become available next year though it is not yet known exactly how many devices will be able to support it.
With more than 60 devices around the world now connected to Android, it is becoming a familiar operating system and it is poised to become even more mainstream if the Eee Pad is any indication. Other manufacturers have contemplated the idea of an Android tablet, or Android-based platforms for other consumer electronic devices but this is the most concrete example that we have seen.