ARM exec James Bruce doesn't seem at all concerned with Intel's latest push to enter the lucrative mobile market.
Bruce – who is the lead mobile strategist for ARM – points out that Santa Clara has been talking up its smartphone and tablet roadmaps for ages.
"[Of course] the mobile market is incredibly exciting… I'd be more surprised if companies did not want to play in the mobile market," Bruce told ComputerWorld in a recent interview.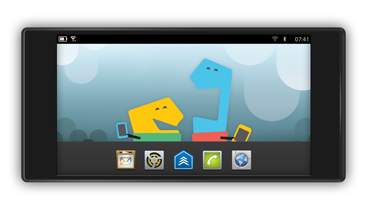 "[Yet] if you look historically, [Intel's] been talking about the mobile market for quite some time now. There's been a lot of talk, but I'm waiting very much to see a device ship."
According to James, there are simply "no smartphones" currently shipping with Intel's Atom processor.
"Looking at handsets today, [Intel] is not a competitor because there's nothing shipping with it."
However, James emphasized ARM would certainly "take notice" of Intel as a potential competitor when the company actually began to ship (in volume) inside of mobile devices.
"I'm sure there are going to be handsets shipping at some point in the future with Atom processors. To be honest, from our perspective, proof is really very much in production," he said.
Still, James noted that when Intel managed to carve out a foothold in the hyper-competitive space, the chip giant would find itself facing an incredibly entrenched ARM ecosystem.
"The mobile market is not just about one chip going into multiple handsets – but about multiple pieces required for multiple handset designs. [Our] partners deliver many different chips that allow the ARM ecosystem to address the entire mobile market.
"[Remember], this market isn't about selling processors, but about selling almost a complete mobile phone on one chip. [This includes] graphics, processor, video and the 3G or 4G modem. [Clearly], it's not going to be easy for Intel to [break into] this market," he added.