After months of rumors and speculation, the day when Apple officially lifts the veil on the next iPhone is today.
The event was first rumored on September 21, and then confirmed about a week later when invitations started being sent out.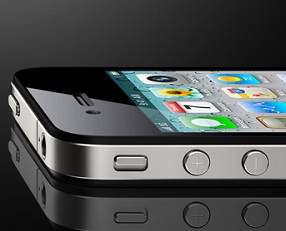 A few things will be markedly different than the last time a new iPhone was announced. For one, Steve Jobs will in all certainly be absent. Instead, new CEO Tim Cook is likely to be the guy to lift the metaphorical curtain.
The event is being held at Apple's headquarters in Cupertino, California, a different venue than the company's tradition of renting out a larger stage in nearby San Francisco. That means it will be a more intimate gathering with a highly select group of invited journalists and media.
Additionally, unlike previous iPhone announcements, there is still some lingering doubt as to the extent of products to be revealed. Some have suggested Apple might unveil two phones – perhaps something like an iPhone 4S and the iPhone 5.
Meanwhile, there is still lingering, though shrinking, speculation that Apple could also show off the iPad 3. That seems unlikely but not completely out of the question.
Also unclear is if Apple will make a declaration about the iPhone making its way to Sprint, largely believed to be the next carrier to nab the iPhone privilege.
In other words, while we absolutely know there is a new iPhone on the way, we know very little about it. That's just the way Apple likes it. Mr. Jobs would certainly be proud.