Apple has just advertised a new job near Overland Park, Kansas, which just so happens to be the location of Sprint's headquarters.
The job in question – a "carrier engineer." Coincidence? Not likely, according to the rampant speculation that's been lighting up to suggest Apple is planning on creating a Sprint version of the iPhone.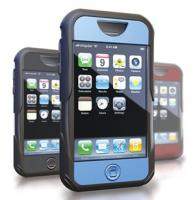 It shouldn't be too difficult for the company, since Sprint runs on the same kind of mobile network as Verizon.
The job ad summarizes the position as saying the right candidate will be "responsible for day-to-day technical interactions with the one or more carriers to track down issues reported by the carrier," and will also involve "working with program management, software development and test teams to get products approved by the carriers."
Although the listing originally said the job was located in Kansas City, it has since been changed to Cupertino, California, where Apple's HQ is. The change occurred after the Sprint iPhone speculation began.
Where Apple and Sprint may clash is with the carrier's pricing structure. Sprint has a very low-cost package for users who want unlimited voice and data, allowing customers to have effectively the same access as Verizon and AT&T users who are paying nearly twice as much.
Previously, it had been expected that T-Mobile would be the next in line to receive the iPhone, since it runs on the same sort of network as AT&T, but that speculation has really died down, especially after AT&T announced plans to purchase the rival carrier.