Yes, the awesome Froyo may rule our smartphones for now. But Android Gingerbread seems like it is shaping up to be a tricked-out, must-have mobile OS.
Indeed, according to Phandroid's Quentyn Kennemer, Google is working to add even more functionality to the operating system's already powerful core.
For example, the Mountain View-based company is equipping its Voice app with SIP support, which will allow users to receive calls on their Google Voice number over WiFi.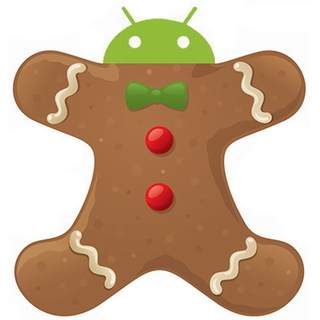 "[Meaning], for those who use Android devices without a voice plan, this means you can still use your phone as a phone as long as you're near a WiFi connection," wrote Kennemer.
"[While this is certainly] nothing groundbreaking considering there are many VoIP options in the market currently, [it is] notable that Google's adding this support natively."
So, what is else is Google expected to introduce with Gingerbread?
Well, individual apps are slated to look and feel more like an extension of the OS, rather than just a "tacked on" accessory.
"The YouTube app is among the few to get this treatment. They've reportedly reshuffled elements and sections throughout the app and made sure it was as visually appealing as the rest of the apps featured in the newest version," Kennemer explained. 

"And YouTube – which will finally get stepped up to version 2.x – will also add the ability to control the fairly new 'Lean Back' version of their site that launches the video-driven social network in a full-screen continuous play mode."
Google has also (finally) implemented "bouncy" effects – as seen on iOS and TouchWiz 3.0 devices – that are activated when traversing lists.
"When you reach the top or bottom of a list via kinetic scrolling, it'll bounce off of the edge and initiate an orange glow at that edge. 

"The best way to visualize the effect is to picture a force field in a Sci-Fi movie absorbing shock and emitting a nice glow that translates to 'nuh-uh, you can't touch this.'"


Additional Gingerbread features are likely to include:
Hardware acceleration (unconfirmed).
Radio buttons and checkmark style change.
General icon redesign.
Video chat upgrade, using the same protocols that power Google's desktop version of the app.
"So the ingredients are still being thrown into the bowl, but it hasn't all been baked up yet. 

Still, it sounds like Gingerbread is coming along nicely and is everything it was rumored to be and more," he added.