Why is Google buying Motorola Mobility for a cool $12.5 billion? The obvious answer: easier access to mobile hardware and critical technology via an expanded IP portfolio.
But ABI Research VP Kevin Burden believes a "number of repercussions" will result from the acquisition, along with an equal amount of vexing, long-term questions.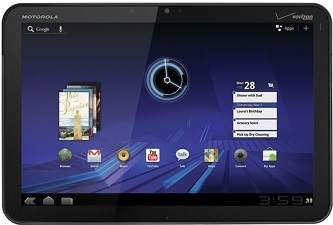 For example, will growing industry support for Android decrease once Google is in direct competition with its licensees?
And will companies such as Samsung, Huawei or even HTC adjust their strategies by emphasizing a competing platform?


"Google has been relatively silent through the many legal problems its licensees have faced in defending Android," Burden told TG Daily in an e-mailed statement.
"All its licensees are now feeling their legal positions have just been reloaded, but their allegiance to Android may be more at risk." 


According to Burden, beyond mobile phones and media tablets, Motorola Mobility boasts a healthy business in the digital home – namely broadband cable modems and set-top boxes.
"Its strategy has been to promote a 'TV everywhere' solution. Google, in contrast, had its foray into this space with Google TV seen widely as an experiment," explained Burden.
"A tie-up between Google and Motorola could give Google the expertise it needs to be taken seriously and gain an eventual foothold in content deliver to the home."
IHS analyst Tina Teng expressed similar sentiments – both about the myriad of opportunities and inevitable questions sparked by the acquisition.
"Although Google has said Motorola will continue to operate as a separate company, this development has to raise questions among the other Android licensees as to the level of support they will get from Google in the future," Teng said in an e-mailed statement to TG Daily.
"Even before this announcement, Motorola already had gotten preferential treatment, receiving first access to Honeycomb on the tablet side. While it's unlikely that the other licensees will abandon Android, they could shift their priorities and focus more R&D toward Windows Phone from Microsoft."


Teng also noted that Motorola would likely serve as Google's product R&D department when Android spreads into new markets. 


"Motorola has engineering expertise in a wide range of products where Android will be used, including set-top boxes and televisions… The addition of Motorola's engineering and intellectual property will accelerate Android's time-to-market in these areas and potentially revitalize the Google TV business, which so far has met with little success," she added.