Amazon's opened its Android Appstore mobile software development program – but its not just the birds that are angry. Apple's reported to have decided that the name is just too similar to its own App Store and issued a formal trademark complaint.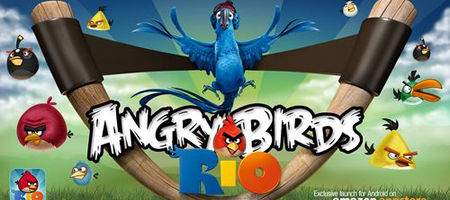 Apple applied to register 'App Store' as a trademark in the US back in 2008, a move which has already attracted a legal challenge from Microsoft. It's currently under consideration by an appeals board at the Patent and Trademark Office.
"Amazon has begun improperly using Apple's App Store mark in connection with Amazon's mobile-software developer program," reads the complaint.
"Consumers of mobile software downloads are likely to be confused as to whether Amazon's mobile software download service is sponsored or approved by Apple."
Apple wants Amazon to stop using the term.
The Amazon Appstore will use the company's recommendation engine to suggest products for purchase. It will offer a paid app for free every day, starting with Angry Birds Rio, on which it has a temporary exclusive.
Amazon will set prices for apps, with the developer getting 70 percent. There are around 3,800 apps available now, which can be downloaded through a dedicated mobile app or via a web interface.
The Appstore is currently only available in the US, here.