Lenovo is reportedly prepping a new, high-end Windows tablet equipped with Intel's Atom Bay processor, a 1.6 GHz quad-core chip with burst speeds up to 2.39 MHz.


The 10-inch tablet offers a number of high-end features, including a full HD display, up to 4GB of RAM and 128GB of storage.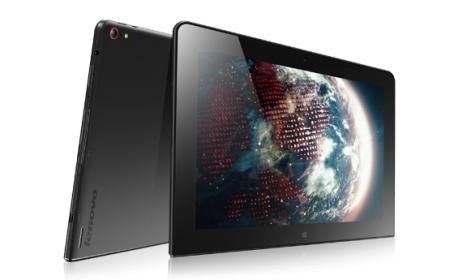 Additional specs apparently include an 8MP rear camera, 2MP front-facing camera, multitouch display, support for a pressure-sensitive digital pen, microSD card slot, 33Whr battery, 802.11ab/g/n WiFi, Bluetooth and NFC.


According to Liliputing's Brad Linder, the ThinkPad 10 will also be loaded with a number of "business-friendly" features including a fingerprint scanner, smart card reader and Windows 8.1 Pro software.
"Unfortunately premium features come at premium prices," Linder explained. "If the retail listings in Europe are to be believed, it looks like a fully decked-out version the tablet could sell for close to 976 €, or more than $1300 US. [However], I'll take that price with a grain of salt until we see an official announcement from Lenovo."