LG Electronics (LG) calls LG G Flex, the world's first curved flexing smartphone, and it's going to be available in Singapore and Hong Kong this week before hitting other key markets in Asia before the end of the year. Europe and US should follow but there is no clear date. You can buy one on import for about $1,000 if you really need it that badly.

The LG G Flex has got itself a nice cult following being the first curved smartphone that cuddles the human face. With its resilient plastic OLED (P-OLED) HD display, the LG G Flex has enough to differentiate it from the pack of smartphones out there, and why not. The curved 6-inch Real RGB P-OLED display was developed specifically for the G Flex and is the largest of its kind in the world.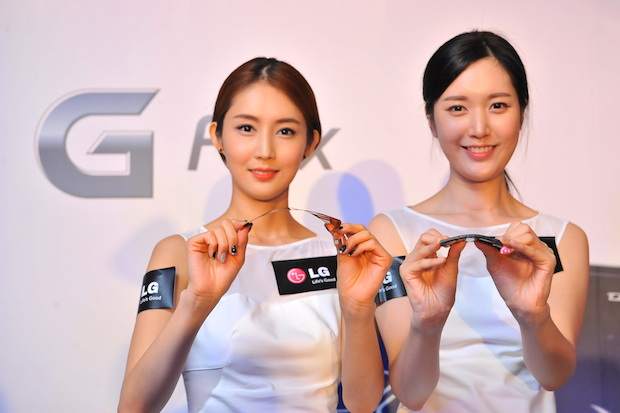 The G Flex also comes with what is called a self-healing back cover that eliminates those day-to-day scratches, making it the first smartphone to incorporate such technology. It is a different and this video goes a long way towards making believers out of us here at TGD.
In addition, the 3,500mAh curved battery from LG Chem was also developed with LG G Flex in mind and is also a world's first.
In the meantime, customers in Singapore will be able to place their pre-orders for LG G Flex beginning December 8. In Hong Kong, the device goes on sale starting December 13 and will be available through major carriers and leading electronics retailers.