Google Glass may still be in a relatively nascent stage, but that hasn't stopped the stampede of developers to the new wearable platform.
Currently, the $1500 Google Glass Explorer Edition is capable of providing directions, snapping photos, shooting video and answer verbal questions.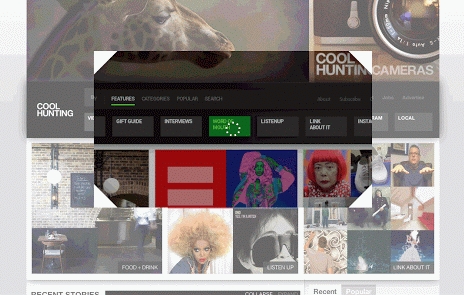 So it comes as little surprise that devs have been biding their time by coding nifty apps to stream Twitter updates and pictures.
And earlier this week, Google itself released a software update that integrates web browsing capabilities. That's right, Mountain View's latest Glass update allows users to query the device for a specific website which pops up and float over your eye.
"You can navigate through pages using the touchpad on the side if the device," Liliputing's Brad Linder explained. "Sliding your finger lets you scroll, and sliding two fingers lets you zoom in or out. Tap to click whatever's at the center of the screen."
After pairing the smart spectacles with a smartphone, users can now take advantage of voice commands for Glass to read text messages aloud, answer phone calls and send photos – all hands free.