Quanta is currently showcasing a tablet prototype powered by AMD's Temash SoC (3.9 watt TDP), which can best be described as a 1 GHz dual-core processor with 1MB of L2 cache and Radeon HD 8180 graphics.
The current reference design includes an 11.6 inch, 1920 x 1080 pixel touchscreen display with wide viewing angles, front and rear cameras, up to 128GB SSD, a range of ports and Windows 8.
According to Mobile Geeks and Liliputing, tablet models with with lower resolution, 1366 x 768 pixel displays may soon be available for as little as $300, while the 1080p iterations will likely scale up in terms of price.
In other AMD news, Gigabyte has debuted its first tablet powered by AMD silicon, specifically the above-mentioned Temash SoC.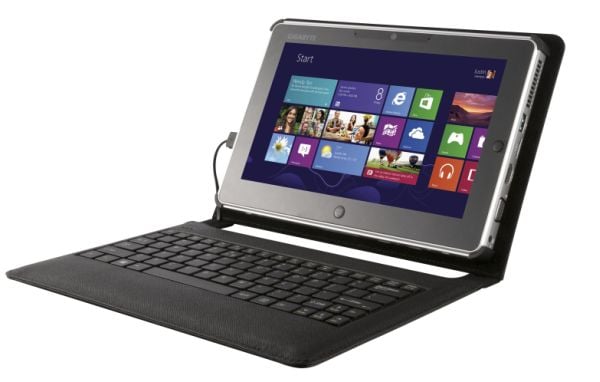 The Windows 8 Gigabyte S10A supports up to 500GB of hard disk space, claims up to 14 hours of battery life and arrives with Microsoft Office Home 2013 pre-loaded.