Although sales of Windows 8 mobile devices have been less-than-stellar thus far, tablets and ultrabooks running Microsoft's flagship operating system are quickly reaching critical mass, both in North America and Asia.
Case in point? The Epson Endeavor S NY10S, an 11.6 inch slider-style tablet with a pull-out keyboard that can be tucked behind the display when not in use.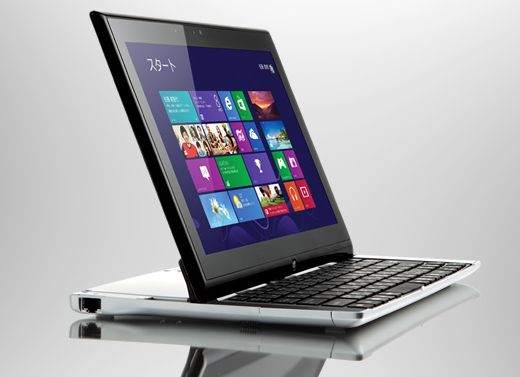 Additional specs include a 1920 x 1080 pixel multitouch display, an Intel Core i7 processor, 8GB of RAM and a 128GB solid state disk.
The Epson Endeavor – which weighs in at 2.6 pounds – is also equipped with an Ethernet jack, two USB 3.0 ports, an HDMI port, an SD card slot and 6 hours of battery life. The device also supports WiFi and Bluetooth.
Unfortunately, the Endeavor is currently available only in Japan, and it remains unclear if it will ever hit US shores. Nevertheless, similar form factor machines with closely matching specs are almost certainly an inevitability.