Samsung's ATIV Smart PC Pro can best be described as an Intel Core i5-powered Windows 8 tablet.
The device is sold with a keyboard dock that allows individuals to use the machine like a notebook, a pressure-sensitive digital pen for writing or drawing and a full HD display.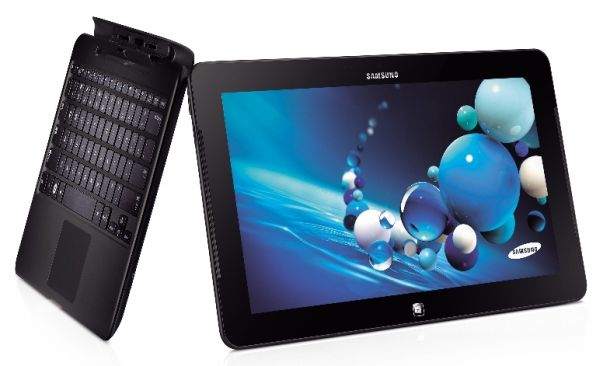 As Liliputing's Brad Linder notes, the ATIV Smart PC Pro normally sells for around $1129 and up, but Samsung has introduced a new $1600 model that boasts integrated support for AT&T's 4G LTE network.
It seems as if the Samsung ATIV Smart PC Pro 4G LTE 700TC is targeted at corporate and business customers, which likely would explain the higher price, although keep in mind that subscribing to an actual data plan will cost you some extra cash.
Aside from LTE, the latest iteration of the tablet is basically the same as its predecessor, the WiFi only version.
Specs? 11.6 inch, 1920 x 1080 pixel display, an Intel Core i5-3317U Ivy Bridge processor, 4GB of RAM, and a 128GB solid state disk.
The tablet – loaded with Windows 8 Pro 64-bit software – is also equipped with a Gorilla Glass display, front and rear cameras, 802.11n WiFi Bluetooth 4.0, a micro HDMI port and a battery with 8 hours of run-time.
And last, but certainly not least, the tablet measures 12″ x 7.5″ x 0.5″ and weighs a respectable 2 pounds.