PengPod is currently shipping its first Linux-friendly (7 and 10 inch) tablets to customers who pre-ordered the device.
Although the default bootable operating system is Google Android 4.0, the tablets are packaged with an 8GB microSD card which is loaded with a Linux-based OS.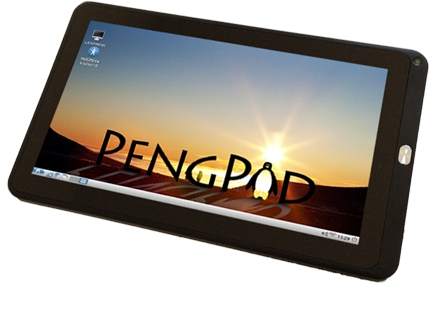 As Liliputing's Brad Linder notes, some folks are less than thrilled with their tablets, which are the brainchild of developer Neal Peacock who managed to raise over $70,000 during a fundraising campaign for the project last year.
Indeed, James Dinsmore report the PengPod 7 inch tablet works "reasonably well" when running Android, but the Linaro-based Linux environment is apparently somewhat clunky, including the touchscreen and on-screen keyboard.
Meanwhile, other users have reported various WiFi issues, although Peacock has posted an updated driver that should fix the problem. In addition, some users claim they are having problems booting or shutting down Linux.
Then again, the Linux aspect of the PengPod is still under development, so some glitches are obviously to be expected. Of course, the older AllWinner A10 chipset probably doesn't help improve already lagged response time for the Linux Linaro OS, atlhough it does make the devices significantly cheaper.
In relatednews, the Vivaldi Linux tablet may very well roll off the production line by May 2013. Although KDE Plasma Active developer Aaron Seigo declined to provide precise specs, he did confirm the device boasts a higher-resolution screen and faster processor compared to the original 2012 prototype.
Partners (officially) remain on track to be announced in late February or early March, but it probably should be noted that the Vivaldi open source project has already encountered so many delays that the current production time frame may be slightly unrealistic.
Nevertheless, a tablet designed to run Linux from the get-go is certainly one item I'm definitely looking forward to hitting the market.