Apple is reported to have cut its orders for iPhone 5 screens, indicating the sales may not be going as well the company expected.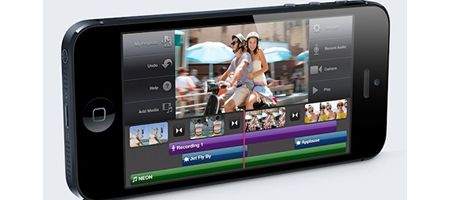 According to Nikkei, Apple was originally planning to order around 65 million units for the quarter. However, it's now halved its orders for the four-inch iPhone 5 screen for this quarter, and has cut back orders for other screen sizes too. Suppliers are believed to have been notified last month.
The company's screen suppliers include LG Display and Sharp, as well as Japan Display. Japan Display is believed to be cutting production by as much as 80 percent, while Sharp will reduce output by 40 percent.
The iPhone 5 sold out quickly when it launched in September, with AT&T saying it was the fastest-selling model it had ever offered. Apple says it shifted five million units in its first week of sale.
The news may indicate that demand for the phone has eased off. Certainly, Apple's market share has been falling over the last year, with IDC saying it accounted for 14.6 percent of global smartphone shipments in the third quarter of 2012, down from 23 percent on the same period last year.
The news could, though, indicate that the company's planning to launch new iPhone models in the coming months. Last week, the company's Phil Schiiler denied reports that Apple was planning to launch a cheaper version.
"Despite the popularity of cheap smartphones, this will never be the future of Apple's products," he told the Shanghai Evening News.