Google is reportedly close to finalizing an iOS version of its Maps app, aiming to release it by the end of the year.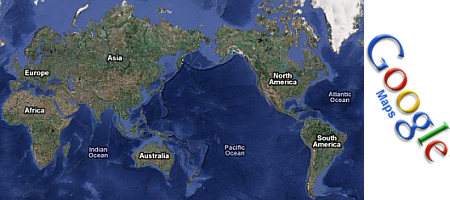 According to the Wall Street Journal, it's distributed a test version of the app, and will soon submit it to Apple's App Store for approval.
Apple revealed earlier this year that it planned to ditch the Google Maps app that came preinstalled on its mobile devicesand go with its own solution instead. But it was widely slated when the product finally appeared, with users complaining that the app omitted important locations, gave bizarre directions, and showed many places completely obscured by cloud.
The row prompted a public apology from CEO Tim Cook and – possibly – the departure of iPhone software head Scott Forstall.
Ever since, rumors have circulated that Google was planning its own native Maps app for iOS – although many observers were dubious as to whether Apple would approve it. Now, though, Apple's Eddy Cue is reported to be working with Google engineers on the project, making it clear that it won't be banned from the App Store.
Most notably, the app is reported to contain turn-by-turn navigation – a feature missing from Nokia's Here maps service, announced just a couple of days ago. Google also omitted the feature from its original product for Apple, apparently because it wasn't being offered enough in return.