A detailed teardown and analysis of Apple's WiFi 16GB iPad mini reveals the $329 device costs Apple approximately $198 to manufacture per unit.
According to IHS analyst Andrew Rassweiler, the bill of materials (BOM) totals $188.00, plus an addditional $10.00 manufacturing expense.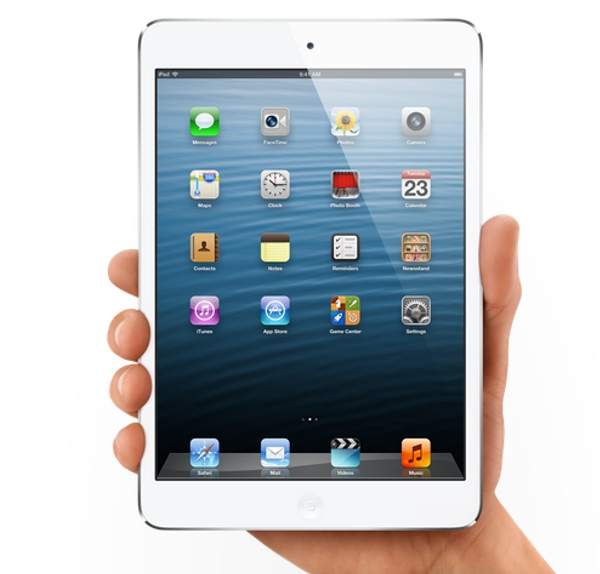 "Based on the ratio of cost to retail price, [we have] concluded the iPad mini is slightly more profitable on a percentage basis than the comparably equipped version of the New iPad when it was released in March 2012," Rassweiler explains.
"With the iPad mini, Apple is sticking to the premium-brand strategy it has always used for its media tablet and smartphone products."
As Rassweiler notes, Cupertino's strategy entails offering differentiated hardware that justifies higher price tags than comparable products. Indeed, this differs markedly from Amazon's 7-inch Kindle Fire HD and Google's Nexus 7 tablets – both of which are essentially low-margin or no-margin giveaways at a $199.00 retail price.
Essentially, says Rassweiler, Apple traditionally makes healthy margins on its hardware, while Amazon and Google ultimately employ different strategies with their 7-inch tablets.
"Amazon's Kindle Fire HD and Google's Nexus 7 have set new consumer pricing expectations for 7.x-inch media tablets, starting at the $199 point. These low-priced tablets pose a competitive challenge to Apple's media tablet dominance," he observed.
"Amazon and Google want to put tablets in consumers' hands – even if it means doing so at a minimal hardware profit – with the intent of making their money on the content users buy, and/or the advertising and paid content they will be exposed to by buying the devices."
As such, continues Rassweiler, Apple, with its iPad mini, continues to garner even greater profits from sales of the higher-end tablet models that have increased amounts of flash memory
"Because Apple provides consumers no option to expand the iPad mini's storage capacity with any sort of removable memory card, the only way users can upgrade the amount of flash available on the product is to buy the higher-end 32GByte and 64GByte models. These higher-end models – with or without 4G wireless capabilities – are priced at $100 intervals, at $429 and $529.
"However, the incremental cost of the additional NAND flash memory to Apple is only $9.60 for the additional 16GBytes of memory and $19.20 for an additional 32GBytes of memory. This means that compared to the 16GByte model, the 32GByte version of the iPad mini generates about $90 in additional profit for Apple for every unit sold. Therefore, for the 64GByte model, Apple's profit is about $171 higher than the 16GByte version," he added.