Google's wildly popular Nexus tablet may run Android as the default OS, but that hasn't stopped devs and modders from loading alternate operating systems on the device. 


For example, the highly versatile Ubuntu was first spotted running on Google's flagship Nexus 7 tablet just about a week ago, with Canonical subsequently releasing an official tool to help Linux enthusiasts install the OS (12.04) on the tablet.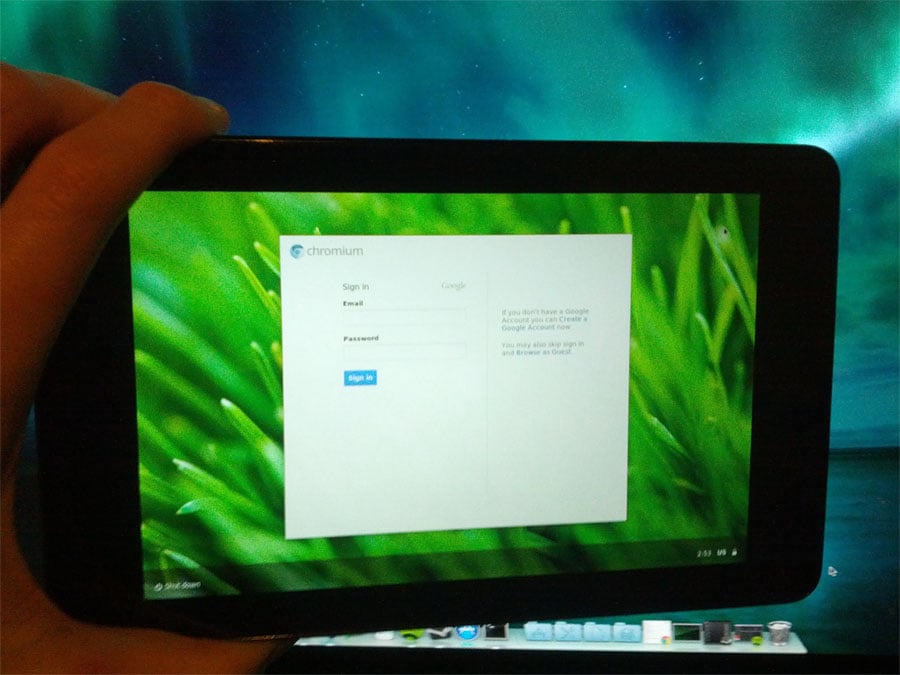 And now a developer by the name of Hexxeh says he is currently in the process of porting Chromium OS – the open source version of Chrome OS – to the Nexus 7.


As Liliputing's Brad Linder notes, while installing the Chrome browser in Android may be sufficient for most, Chromium OS does boast a few advantages. For example, Chromium supports Chrome extensions and apps, which allows you to use Chrome on a mobile device the same way it would work on a Windows, Mac, or Linux desktop.
Unsurprisingly, Hexxeh's port of Chromium for the Nexus 7 is still categorized as a work in progress – with more "neatening" required before the modded OS is released to the public.


Google's flagship Nexus 7 table features an unlocked bootloader, a 1.2 GHz Nvidia Tegra 3 quad-core processor and 1GB of RAM. A 16GB version of the tablet is currently priced at $249.00 on Google Play, with an 32GB iteration expected to be officially announced at some point over the next few weeks.