For quite a long time, there weren't exactly a plethora of options in the US when it came to Android tablets in the $250 and under price range – with choices primarily limited to the Kindle Fire. Fortunately, the Android tablet space is now awash with a number of devices that boast smaller screens and price tags hovering at or below $250.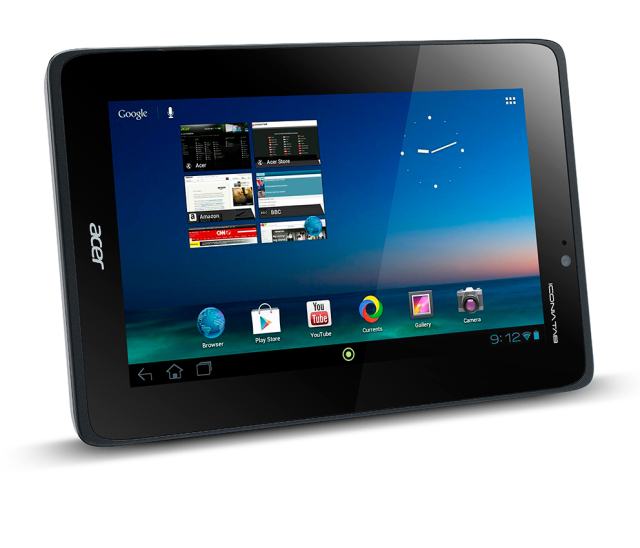 On that note, Acer has just confirmed that its seven-inch Iconia Tab A110 will launch in North America on October 30, just in time for the 2012 holiday season.
The slick tablet is priced at $230 and will run Android 4.1 (Jelly Bean). Sadly, Acer isn't updating some of its older Iconia tablets to Android 4.1. The tablet is powered by an Nvidia Tegra 3 quad core processor paired with 8 GB of internal storage and a microSD memory card slot supporting up to 32 GB of additional storage.
The tablet lacks a rear-facing camera, which is actually quite common in lower-end Android-powered tablets. As expected, the A110 does feature a front-facing camera for video conferencing, promises up to 7.5 hours of use per battery charge and weighs 0.86 pounds. The tablet is less than half an inch thick, yet the seven-inch screen boasts a sweet resolution of 1024 x 600, as well as 1 GB of RAM and Wi-Fi/Bluetooth connectivity.
You can pick up Google's Nexus 7 tablet for less money with the same amount of storage and a higher-res display. However, the Acer tablet does have at microSD card slot which is a big deal to a lot of users, along with a micro USB port that allows the easy connection of external accessories.
Of course, if Apple's iPad Mini weighs in at $199 for an entry-level model, Acer is going to have a rather difficult time promoting the Iconia Tab A110 at the above-mentioned price point.