Although it was the last of the major three to get into the LTE race, Sprint is playing a nice game of catchup.The carrier has a number of hot-selling LTE devices on the market including the Samsung Galaxy S III, the Galaxy Note, the HTC Evo LTE, and of course the upcoming iPhone 5.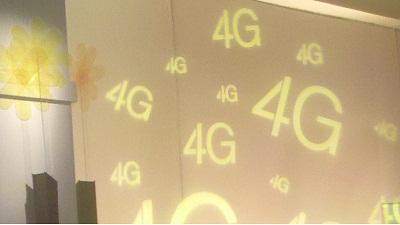 The new network has only been in development since earlier this year, but it already encompasses more than 100 markets, including major areas like New York City, Los Angeles, and Chicago.
Sprint was the first to the 4G game when it launched its Wimax network a couple years ago. It was a huge improvement over the existing 3G infrastructures, but over time it became less relevant.
Sprint's '4G' network was rendered almost obsolete when Verizon stepped in as the first player in the LTE market. So although Verizon was the last one to launch a 4G campaign, because it waited it was able to leapfrog ahead everyone else and offer the fastest network available.
Now, the competitors are playing catch-up. AT&T is also working on rolling out an LTE network, and is slightly ahead of Sprint.
Sprint says it will have its LTE rollout finished throughout the US by the end of 2013.