Although it may seem like it isn't really available on many devices, the latest version of Android is already making its way into the mainstream.Google has released its latest official Android numbers, and they show that Jelly Bean, or Android 4.1, is installed on 1.2% of all active Android devices.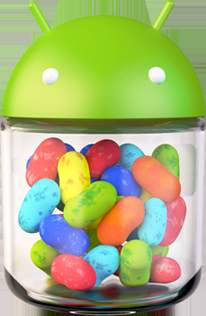 Meanwhile, Android 2.3, Gingerbread, remains the dominant version, still living on 57.5% of all Android devices. Android 2.3 is the most up-to-date version of Google's smartphone software before Android 4.0. The 3.0 designation is only used on Android tablets, which accounts for 2.1% of all Android devices.
Froyo, version 2.2, now represents 14.0% of the Android installed base, while Android 2.1, Eclair, dropped to 3.7%. The legacy versions 1.5 and 1.6, combined, do not even make up one percent.
And finally, Ice Cream Sandwich, version 4.0, is really seeing an increase in its adoption rate.
Last month, Google announced that it just barely eclipsed a 15% market share. But now, ICS accounts for 20.9% of all Android devices.
Clearly, though, Gingerbread remains the dominant version of Google's mobile OS, a fact that will become more and more disconcerting as Google continues to launch new versions of the platform.
It has to make you wonder if Ice Cream Sandwich will just end up being skipped over for the remaining Gingerbread devices that are capable of an upgrade. We'll see what happens.