After selling millions and millions of units, Amazon no longer has any more Kindle Fire tablets to sell.
That is as much a testament to the great success of the tablet over the last year as it is to the validity of rumors that the online retailer is planning to launch a new version of the device.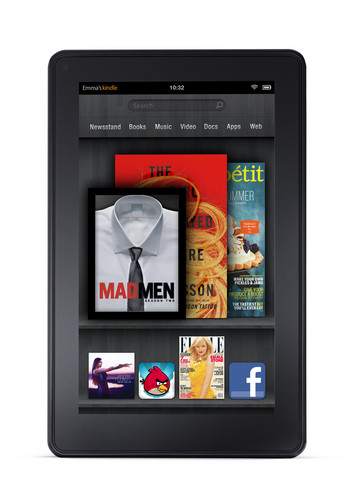 "This has been a big year for digital products on Amazon—all of the top 10 sellers on Amazon.com since Kindle Fire launched just less than a year ago are digital products. Kindle Fire is sold out, but we have an exciting roadmap ahead—we will continue to offer our customers the best hardware, the best prices, the best customer service, the best cross-platform interoperability, and the best content ecosystem," said Amazon CEO Jeff Bezos in a statement.
He added, "We're grateful to the millions of customers who have made Kindle Fire the most successful product launch in the history of Amazon."
Among the rumors for the Kindle Fire brand is that Amazon plans to launch a full-size 10-inch tablet that will go head-to-head with the iPad and other Android tablets.
The Kindle Fire right now is filling a niche, but it admittedly can't compete with more fully functional tablets because of its limited processing power and the curated app store that restricts what users can download.
In addition, Amazon is facing immense pressure right now following the launch of Google's Nexus 7 tablet, which rivals the Kindle Fire in price and boasts much more functionality.