Samsung rolled out its long-awaited Galaxy Note II smartphone today at IFA 2012 in Berlin.
The GALAXY Note II features a 5.5″ (140.9mm) HD Super AMOLED display with a 16:9 screen ratio, HSPA Plus/4G LTE connectivity and 16GB-64GB of storage.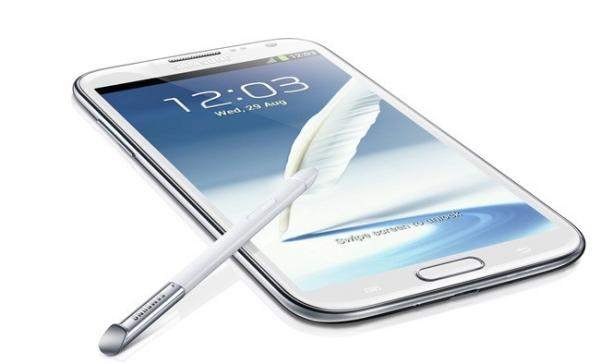 The Android Jelly Bean handset is powered by a 1.6GHz quad-core Exynos processor and includes an 8 megapixel rear-facing and 1.9 megapixel front-facing camera with HD 1080p video-recording capabilities. 


The latest iteration of the Galaxy Note also runs Air View, which allows the S Pen to preview content from email, image galleries, calenders, or video galleries. Meaning, you can browse galleries and folders by simply floating the stylus just above the screen.
Meanwhile, Popup Note extends the concept of Popup Play, which lets users open an S Note instantly as a pop-up window anywhere on the screen. For example, when a user pulls out the S Pen during a phone call, the S Note application automatically pops up on the screen, allowing users to jot down a quick note.
You can also instantly outline and crop any content on the screen in any shape to save, share or paste via the smartphone's Easy Clip feature. And last, but certainly not least, Idea Visualizer allows users to add illustrations by handwriting keywords on the S Note.
The device is slated to launch in titanium grey and marble white – and should roll out internationally before the end of the year.