Motorola wants you to unlock your phones and tablets.
Or at the very least, it wants you to know that if you're going to do it, you should do it the right way. The manufacturer has launched a new page on its website dedicated to helping users unlock their Motorola mobile device.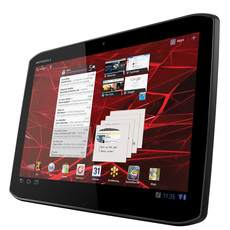 The new page, titled "Unlock My Device," makes it easy and seamless for users to enable their phones and tablets to run third-party software, something that has until now been reserved mainly for mobile enthusiasts or at least tech-savvy users with a decent level of curiosity.
The process still isn't something that the casual everyday Android users will start doing en masse. But having an official channel in which users are given instructions on how to unlock the bootloader will surely bring the practice deeper into the mainstream.
The unlock process requires the Android software development kit (SDK) and Motorola's slate of drivers. Once those are downloaded, users need to just follow the instructions on the Motorola site.
Unfortunately, this isn't for every Motorola device on the market, but support for the following are confirmed by the manufacturer:
* Photon Q

* RAZR developer edition

* XOOM – Verizon

* XOOM WiFi
We can only hope that Motorola will continue to add support, both moving forward and retroactively.
You can check out the new page here.