After hocking other company's mobile service plans for years, Radio Shack thinks it can step into the game and compete directly with the big boys.
The retailer is reportedly considering the idea of launching its own branded mobile service, a move which would be all but unheard of for an electronics store.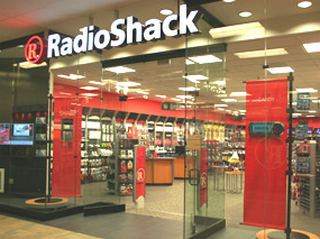 According to an anonymous source reported by Engadget, Radio Shack wants to become what's called a mobile virtual network operator (MVNO), which means it would simply use another network's service but license it and brand it as its own.
The company is apparently in talks with prepaid mobile carrier Cricket Wireless, which has jumped to the 7th largest mobile service provider in the US.
Cricket is the carrier that made history by being the first prepaid service operator to offer the iPhone.
The history of MVNOs is hardly in Radio Shack's favor. There hasn't really been a single huge success story. Other major brands like Disney and ESPN have tried it and pretty much all of them ended up scrapping the service.
But Radio Shack has a unique advantage in that its customers already value the store's dominance in mobile phone sales. It has a large following, especially among budget-conscious and low-income families.
In a screenshot that was allegedly leaked to Engadget, Radio Shack writes, "RadioShack No Contract Wireless lets you choose what's important to you … You'll have a choice of plans that feature nationwide coverage with no contracts to make it easy for you to stay connected wherever you go, any way you decide."