Even at $100, Nokia is having trouble moving its Lumia 900 phone.
"At midnight eastern time on Sunday, July 15, AT&T released new pricing for the Nokia Lumia 900 – all colors (black, cyan, white and pink) are being made available for $49.99 (with 2 year agreement). Combined with a new, more accessible price point, the award winning Lumia 900 brings the incredible Windows Phone experience to consumers everywhere at an even greater value," the company wrote in a statement.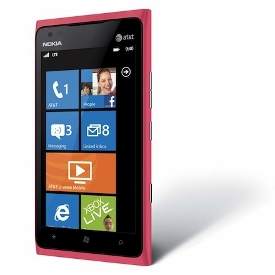 The 900 packs in a 4.3-inch AMOLED display, a 1.4GHz Qualcomm Snapdraggon processor, and compatibility with LTE high-speed 4G connectivity. But it will still carry a price tag well below almost all Android phones and iPhones.
Nokia was eager to boast about sales of the phone's predecessor, the Lumia 710, which was its very first Windows Phone device and marked Nokia's return to the US market. However, the company has remained very quiet on the performance of the 900.
An extraordinary TV ad campaign was launched for the new Nokia device, and AT&T retail employees reportedly went through rigorous training about what the phone brings to the market and how to peddle it to customers. There is now some question as to whether or not those efforts led to significant sales.
Nokia quickly vaulted to the status of being the top Windows Phone manufacturer, although that's kind of like being the best player in Little League – you'll still have a tough time competing in the MLB. In other words, Android and iOS are still dominating the market, and Nokia has a long way to go if it wants to legitimately compete in that field.
So far, Nokia has made quite an impression, and there is the possibility that it could almost single-handedly help bring Windows Phone within striking distance of the two larger smartphone OS players. But over the last several months, it has failed to capture the same momentum that it did out of the gate.