If you're a fan of cheap and bare-bones computing, you probably have been coveting the petite and ultra low-priced Raspberry Pi.
This small little computer can actually best be described as a mainboard – with all the primary components embedded directly on a tiny board.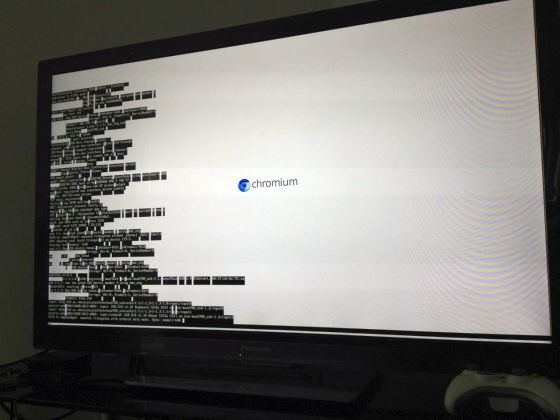 It's powered by a 700 MHz ARM11 processor and 256 MB of RAM. The Pi also features a an Ethernet connection, dual USB ports, and an SD card slot.
The best part about the Pi? It's priced at $35. The little machine is designed to run Linux and is described by its creators as a fully programmable PC capable of delivering 3D graphics and supporting Blu-ray video playback.
In short, it seems like a cheap and capable HTPC for the living room or anywhere else.
Although originally built to run Linux, a Chromium OS developer going by the name of Hexxeh has been hard at work to port Google's Chrome operating system to run on the uber-petite Pi. The port is currently described as a work in process, but the operating system has landed an initial commit from the official Chromium OS team.
What does this mean for you? Well, right now the operating system is able to boot on the Raspberry Pi computer. However, the OS is far from stable, meaning, you can't buy a Pi and install Chromium on it tonight.
Hopefully, a stable build of the operating system will be coded soon, although there are lingering concerns that Chrome might not run very well on the Raspberry Pi due to its relatively modest specs.