The rumored Microsoft-branded tablet expected to be revealed today has a surprising partner.
According to the latest batch of speculation, the software giant is going to team up with bookseller Barnes & Noble on the device.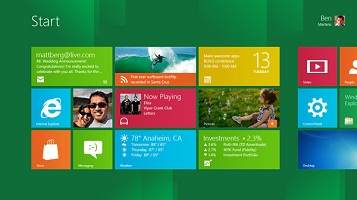 Rumors about a Microsoft-branded tablet first popped up late last week, when a last-minute press conference was announced for later today in Los Angeles.
Of course, Microsoft is not known for its power in the hardware market so this would be a very interesting move.
No doubt it is the company's best shot at making a Windows 8 tablet relevant and competitive against behemoths like Android and the iPad.
Windows 8 will be unlike any previous version of Microsoft's operating system because it will have a dedicated focus on tablets that will be separate from the standard PC version.
Microsoft has a lot of ambition with Windows 8, and with a complete interface overhaul and functionality up the wazoo, it does have a chance to make a splash.
The most distinct aspect of Windows 8 is what's known as the "Metro UI," which allows users to have complete customization on their home page, including widgets, RSS readers, weather information, date/time, etc.
In addition, since this is such a revolutionary new platform, Microsoft wants to scrap out all remnants of the "old-school" look and feel. Instead of a Start bar, hovering your mouse over that corner of the screen will allow you to swap between the Metro UI and the traditional desktop. For the mobile version of Windows 8, the Metro UI will be the default interface.