Sony has just revealed the two latest additions to its Xperia product line.
Joining the likes of the many Xperia phones before it are the Xperia miro and the Xperia tipo, both of which are set to launch in the third quarter of this year.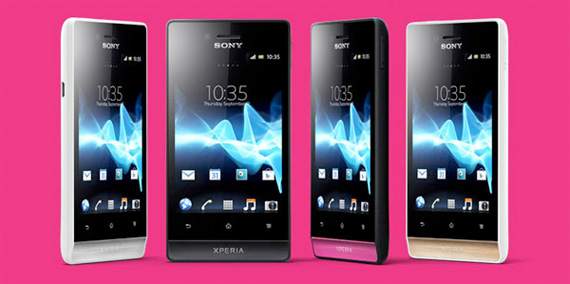 The miro features a 3.5-inch display and will come with a 5-megapixel camera, a front-facing camera, and a battery capable of lasting 24 hours on a single charge.
Sony also boasts deep Facebook integration with the device, making it a seamless process to add contacts to the phone from a user's Facebook account, and automatically link things like profile pictures.
It also contains Sony's proprietary audio technology called xLOUD, which promises to deliver crisp, professional-grade sound for users listening to music files.
The tipo is a bit less powerful, with a 3.2-inch display and a 3.2-megapixel camera. Sony says the phone is aimed at first-time smartphone buyers. One unique thing about this model is that it will be available in a dual-SIM version, allowing users to use it internationally between regions.
Both phones will launch with the latest version of Android, version 4.0 also known as Ice Cream Sandwich.
The Xperia S was the flagship phone for Sony Mobile Communications, which was developed after Sony bought out Ericsson's stake in its previous joint venture. With Sony Ericsson now becoming Sony Mobile, there is a lot more inter-departmental communication that will make future Sony phones more compatible with other Sony devices.
The miro and tipo will no doubt help Sony solidify its presence in the mobile market.