You can now test out more than 5,000 Android apps before you decide to hit the purchase button.
No, it isn't a feature that Google is offering. Amazon's Appstore, which is a third-party marketplace for users to buy Android apps, is giving users a new "Test Drive" feature on their smartphones.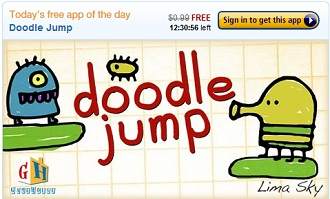 If users have a compatible phone and are interested in a compatible app, they can preview it before deciding if they want to buy it.
This feature was rolled out to the PC version of the Amazon Appstore last year but it was a bit disingenuous because the experience on a PC is different than that of a phone.
Google offers a 15-minute refund policy for users who buy an app and then realize it's not what they expected, but Amazon's platform lets users make that call before authorizing a charge to their credit card.
According to a report published earlier this year, more than 40% of the top-selling apps in the Android Market were doing better on Amazon's platform than on the Android Market. That's incredibly significant.
That means apps that were purchased through an external website, meaning users need to log onto a computer, register their Android phone, complete the purchase through Amazon, and follow the instructions on their Android phone to get the content, were doing better than the same apps that are available directly on the phone.
This is as much a testament to Amazon's marketing abilities as it is to the broken nature of the Android Market, which despite being owned by the leader in online search engines made it unnecessarily difficult to find content.
Now, Google has developed its new "Play" platform which is supposed to deliver a more seamless content discovery experience, so we'll see if that changes anything.
For now, though, Amazon remains the place to go for users who want to find content for their Android device.