LG has confirmed that it is working on a successor to its Optimus 3D smartphone, one of the first glasses-free 3D phones on the market.
If we brought up the idea of 3D phones, you'd probably say something like, "Oh yeah, I remember seeing something about that." You probably wouldn't say, "Oh yeah, I've been wanting to get one of those." That is, if you're like the average smartphone user.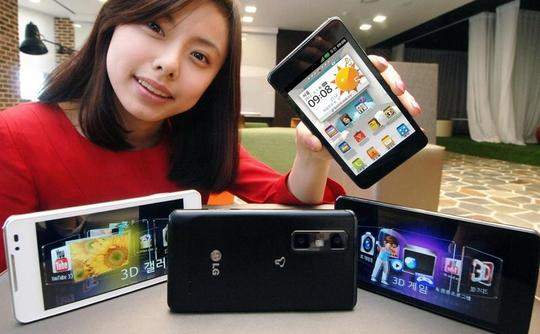 The nascent market of glasses-free 3D displays in phones has not really garnered a whole lot of enthusiasts. Nevertheless, LG wants to advance the technology and has announced that it will unveil the Optimus 3D Max at the Mobile World Congress event in Spain next week.
"The Optimus 3D Max was born from LG's constant efforts to bring user entertainment experience to a higher level. The introduction of the Optimus 3D last year ushered in a new era for smartphones and Optimus 3D Max is real proof of LG's commitment to portable 3D entertainment," said LG CEO Jong-seok Park in a statement.
Among the phone's technical specs are a 1.2 GHz dual-core processor from Texas Instruments, a 4.3-inch display, 1 GB of RAM, 8 GB of storage, and dual 5-megapixel cameras meaning it has the ability to take 3D still shots and video.
It will come equipped with Android 2.3 Gingerbread, not Ice Cream Sandwich. LG said, however, that it plans to upgrade to version 4.0 "shortly after launch." Of course, given the Android 4.0 upgrades so far, we wouldn't hold our breath.
More details will be announced at next week's trade show.