It was a virtual Black Friday over the weekend when HP made its final batch of $99 Touchpads available at the apex of the holiday shopping season.
Just as expected, the company's limited inventory was exhausted in a matter of minutes. According to media reports, within 10 minutes of being put online, the 16 GB webOS-powered tablet was sold out.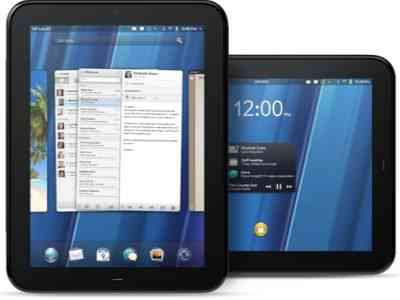 HP also put up a bunch of 32 GB Touchpads, available for the higher price point of $149. Those took a bit longer to clear out but were still easily gobbled up.
The sale was such a success that it crippled Ebay, the exclusive outlet of the final fire sale. There were several reports of the online auction site crashing and significant lag for the company's online payment service Paypal.
You may know the Touchpad as the one and only WebOS-powered tablet. A mix of high expectations from HP, huge amounts of stock at stores like Best Buy, and a considerably apathetic consumer reaction led to an instant death for the device.
As a result, the tablet was slashed to prices as low as $99, not as a means of building a future user base but as a last-ditch effort to unload the piles of unsold product.
And it worked. Those $99 Touchpads were snatched up in no time, which made HP decide to sell a bunch more even though it had already given up plans to continue the Touchpad brand.
However, new indications from HP suggest the company plans to breathe new life into webOS, so the Touchpad may not be as irrelevant as had previously been suggested. Regardless, there are sure to be a bunch of Touchpads under the Christmas tree this year – though many of which are likely to disappoint recipients who had asked for an iPad or Kindle Fire.