The TouchPad didn't fly off store shelves until Hewlett Packard (HP) slashed the price of the webOS tablet to $99.


Although RIM probably won't go that far, retailers are preparing to significantly lower PlayBook prices this holiday season.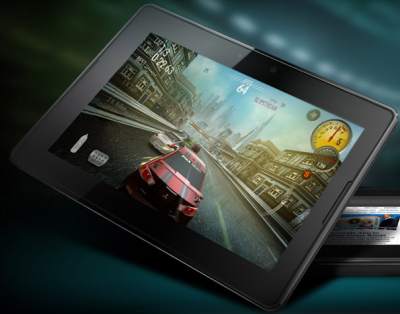 According to The Verge, Staples will be selling the 16GB version for $199 on Black Friday, while Canadian retailers plan to drop the price to $199 for the 16GB model, $299 for 32GB, and $399 for 64GB.


As Eddie Fu of The Verge notes, the reported discount would make the BlackBerry tablet competitive with hot new devices like the Kindle Fire and Nook Tablet. 


Plus, RIM is supposedly readying a software update that could help fill in some of the features that were missing on the tablet's launch date. 


RIM's fire sale, although not as dramatic as HP's, could help the company raise flagging sales of the PlayBook which only shipped 200,000 units last quarter – disappointing analysts who originally projected sales in the 400,000-600,000 range. 

Of course, RIM and HP are not the only ones hurting in the Apple iPad dominated tablet world, as Motorola only managed to offload 100,000 Xoom tablets in the third quarter, racking up an operating loss of $32 million. Ouch!