Can't decide which VPN to get? Well no worries, I have compiled a list of some cheap VPN for Mac that are capable of offering ultimate online privacy in 2018.
Mac users are not very frugal in their spending; I mean coughing up thousands ofdollars for a laptop is certainly not for the weak.However,times are changing and sometimes-even Apple users have to scroll through the cheaper side of the isle.
Although Macs are already considerably, secure than their Windows counterparts, they are certainly not invincible in any way.
After all, they are just machines.
No matter how secure you consider your fancy schmancy Mac to be, it is still connected to the internet and that my friend I can guarantee is anything but safe.
Fortunately, cheap VPN services can not only vastly improve your online privacy on your Mac devices but also give you unhindered access to geo-restricted contents.
While it is perfectly understandable if you want to cheap out on a VPN service, however, comprising on privacy is just not worth it.
Therefore, the VPN services that I am going to discuss in this blog are although in the realm of cheap,they certainly do not comprise on privacy.
Don't consider using free VPN with your Mac
While I did mention its okayto cheap out on VPN subscriptions, it would be ridiculous if you even consider a free VPN service as your daily driver.
Now granted there are many free VPN services on the internet that claim complete privacy, they are nothing more than a gimmick and an absolute pain to use.
You see… free VPN are very shady, they only offer throttled speeds and limited bandwidth caps all in an attempt to real you in to purchasing their paid subscription plans. Some of these providers can go as far as bugging your computer with trackers and bid away your intimate data to third-party data miners.
However, this certainly does not mean you should never consider free VPNs, I mean there are plenty of situations where a free VPN might actually even be feasible. Just like a burner phone, a free VPN could be considered for those desperate times.
Industries cheapest & safest VPNs for Mac
The VPN industry is riddle with affordable VPN service, however, not all are designed the same nor do they offer the same level of privacy. Choosing a budget friendly and reliable VPN service can be a frustrating task as there are literally so many options available.
However, to make it a tad easier for you guys I am only going to list 3 of the best VPNs services in my opinion that you should definitely consider for your Mac.
NordVPN #1
NordVPN ranks first in my list simply because of its feature rich performance and frugal subscription plans. Above all, this provider offers an actual no log policy and considering the fact that it operates from Panama, their claims are legitimate.
Their application is also very smooth and always manages to offers quick connections. Best of all, this provider even offers a 3-day free trail and a full 30-day refund, which should be enough for anyone to decide if they are satisfied with their service.
Overall, no VPN provider even comes close to NordVPN in offering a perfect blend of both features and price. NordVPN is also considered as one of the best vpn for China.
PureVPN #2
PureVPN is no newbie to the VPN industry, after all this provider has been operational for over a decade now. The provider has plenty of servers and server location for ultimate privacy and bypassing. PureVPN is a Hong Kong based company; therefore, you can be rest assured your data is not going to be logged.
The PureVPN application is also just as smooth as any other premium VPN service and their one touch connectivity makes it super quick to connect.
However, the reason why PureVPN ranked second on my list is because it does not offer a free trial.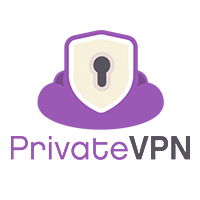 PrivateVPN is a pretty well renowned Sweden based VPN provider which offers plenty of secure features along with no logging policy. Speaking of secure features, you can expect HTTP proxy, port forwarding and even SOCK5 support.
The interface of their VPN client is also very minimalistic and nimble, which make connecting and switching serves and absolute breeze.
However, the lack of a kill switch ranked PrivateVPN third on my list.
Wrapping up!
Finding a cheap VPN for Mac is never easy; however, I hope my list made it a bit convenient for some of you out there looking for a new VPN service.
If you have any further suggestions, do post it in the comments. I'd absolutely love to hear from you guys.