Music festivals have been successfully bringing people together in the past many years and still continue to do. They are considered to be one of the most happening events in the world. With people flying in from different parts of the globe and staying over to attend festivals that, sometimes, last over two weeks, music festivals indeed are most looked forward to. Music enthusiast or not, you definitely can't say no to some of the best concerts in the world. Only because some of them are considered to be a once-in-a-lifetime opportunity.
The fests happen throughout the year, and believe it or not, people start booking tickets a year ahead. A good set of famous artists play at these music fests and close to a million visitors come to see them. With each passing year, the music festivals get better. In time, some of them have become significant in their genre. Each fest is unique in its own way, be it for the theatrics, performances or in terms of the biggest acts. A bunch of them are known for combining music with art and mesmerizing performances.
The growth of these fest's reputation has turned advantageous. There's an increase in the number of visitors. People travel from all over the world to be a part of these music festivals. International travel indeed does boost music festivals across the world. Given that there are so many options in the bag, it can get a bit difficult to pick the one that suits you. Suitable in terms of expense, dates and what not. One can always save on their travel tickets by using coupons or deals. It could save you from spending a bomb. And the smart way to save on your concert tickets is by booking it a year prior.
The endeavor of the music festivals has ever been to deliver an enriching and fun experience to the larger crowd. It is not necessary that the best music festivals are the biggest, it's largely accepted that there's some kind of attractive force that pulls more than a million together. A force that attracts the greater lot to a common event that is enjoyed and is worth being part of. If wanting to experience this is on your bucket list then you have indeed landed at the right place. Buckle up and get ready to witness some of the best music festivals in the world. Give our list a read and pick your go-to place.
1. Tomorrowland
If you are an EDM fan then Tomorrowland should definitely be on your list. This most recognized music festival is famously known for its Electronic Dance Music. Dozens of best DJs in the world and hundreds of other artists take over the stage during this fest.
Location: Boom Belgium
2. Coachella
Indie and alternative rock is the kind of music you listen to? Well, Coachella is your kind of concert then. With big artists performing over the course of two weeks, you sure will be never short of entertainment.
Location: California
3. Sunburn
Known to be India's exclusive electronic dance music festival. SUNBURN has earned its place in the list of best EDM concerts in the world. This fest is a three-day event that happens in Goa every year and stands Asia's largest fest.
Location: Goa, India
4. Exit Festival
The Exit is a widely recognized music festival that showcases different genres of music. Be it rock, electronic, hip-hop, punk or any kind, you can witness it all here. What can one expect? With 4 days of unlimited entertainment this fest has Music stages, zip line, 3D dance and sports arena are just a few, to begin with. There's a whole lot more. Visit this page to find out what's in store.
: Started out as a student protest movement, the mission of Exit festival was to fight for democracy in Serbia. Even though it has been close to 18 years after the movement started, there still remains a strong sense of social responsibility attached to it.
Location: Novi Sad, Serbia
5. Splendour In The Grass
The perfect thing to do in summer is to attend the splendour in the grass music festival. This is a world famous summer music festival that happens in Australia every year. Genres include indie rock, hip-hop, alternative genres and electronic. Planning to visit this next summer? Here's a list of things you need to know before you go.
Location: Byron Bay, Australia
7. Fuji Rock
Another famous music festival in the world is Fuji Rock. This music fest is probably one of the biggest outdoor festivals around the globe. Top bands like Red Hot Chili Peppers, James Blake, Sigur Ros, Beck, Wilco, Ben Harper and the Innocent Criminals and more play here.
Location: Yuzawa, Niigata Prefecture, Japan
8. Electric Daisy Carnival
The sole mission of EDC has ever been to bring back classic rave culture to America. Attracting more than 400,000 visitors a year, EDC has so much to offer. Famously known as one of the biggest electronic dance music festival, this fest showcases multiple styles that include techno, bass, trance, bounce, and trap. Top EDM artists like Dimitri Vegas and Like Mike, Yellow Claw, Armin Van and more play at this fest.
Location: Las Vegas, Nevada, USA
9. New Orleans Jazz and Heritage Festival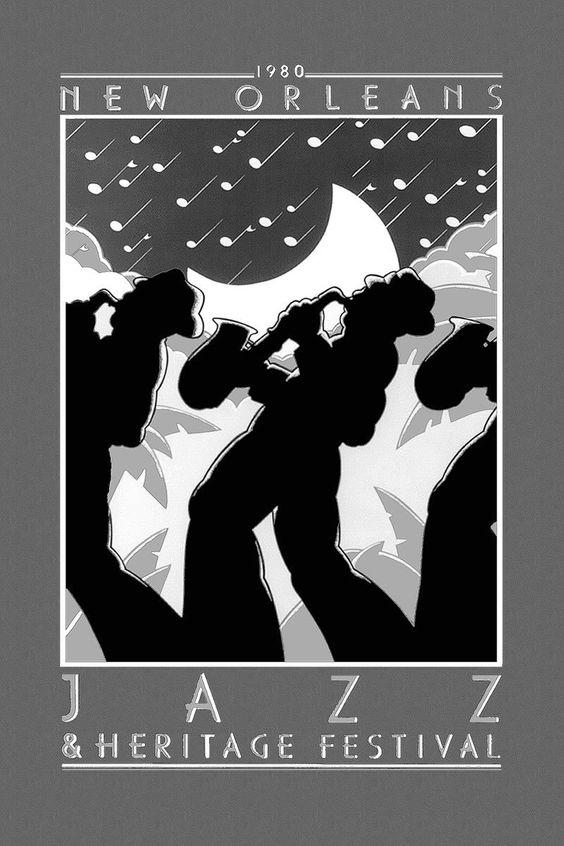 Being one of the oldest fests on the list, this music fest pays homage to the diversity of blues and gospel, jazz singers. New Orleans jazz and music festival is considered one of the most prestigious fest that celebrates African- American culture and history.
Location: New Orleans, Louisiana, USA
10. Voodoo Music and Art Festival
Music festivals happen throughout the year and the Voodoo Music and Art Festival takes place in fall. This fest is set up during the Halloween season and is known for being one the coolest fests in town. Some of the biggest artists in the industry play and thousands of people fly from different places to witness this event.
Location: New Orleans, USA
Special mentions:
11. Mawazine
12. Rock in Rio
13. Snowglobe
14. Summerfest
15. Woodstock
16. Roskilde
17. Lollapalooza
18. Sydney Festival
19. Wonderland Music and Art Festival
20. Ultra
So this was the ultimate list of best music festivals in the world. But if you want more, there' more!
A trip to these festivals gives you an opportunity to explore a new place, meet new people and bring back home wonderful experiences. It's time that you had a good experience. Don't miss out, complete your bucket list things soon and travel.