The conditions that caused the earthquake that hit New Zealand two days ago apply to many US cities, say experts.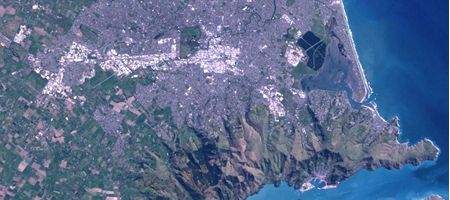 The 6.3 magnitude New Zealand earthquake killed dozens, with the death toll still rising, and was an aftershock of the much more powerful 7.1 magnitude earthquake that struck last September, but with no fatalities.
The reason the latest quake was much more deadly was that it was much shallower; was situated directly under Christchurch; hit during the lunch hour when more people were exposed; and shook sediments that were prone to 'liquefaction', which can magnify the damage caused by shaking ground.
And Robert Yeats, a professor emeritus of geology at Oregon State University, says the same description fits many major cities and towns in Washington, Oregon, California and British Columbia.
"The same characteristics that caused such destruction and so many deaths in Christchurch are similar to those facing Portland, Seattle, parts of the Bay Area and many other West Coast cities and towns," says Yeats.
"And it's worth keeping in mind that New Zealand has some of the most progressive building codes in the world. They are better prepared for an earthquake like this than many US cities would be."
The risks from comparatively shallow 'crustal' faults, says Yeats, are often given less attention than the major subduction zone of the Pacific Northwest or famous plate boundaries such as the San Andreas Fault.
But there are dozens or hundreds of faults such as this that could cause serious earthquakes elsewhere – with potentially devastating consequences.
"Much of the Willamette Valley in Oregon is a prime example of soils that could liquefy, old sediments deposited during floods and coming down from the Cascade Range," says Yeats.
"It's very similar in that sense to the area around Christchurch, which sits on sand, silt and gravel from the Southern Alps to the west. This issue, along with the risks posed by crustal faults, has to be considered in our building codes."
The city of Portland sits right on top of the Portland Hills Fault – which may or may not still be active – and much of its soil would be extremely vulnerable to liquefaction. Seattle faces similar risks from the Seattle Fault, which is active.
Thomas O'Rourke, professor of civil and environmental engineering at Cornell University, has similar concerns.
"The 6.3 magnitude earthquake that struck Christchurch, New Zealand on February 22 demonstrates the vulnerability of urban centers, with important lessons for the US," he says.
"Many US cities in areas vulnerable to earthquakes have many unreinforced masonry buildings, like those in Christchurch, and are founded on liquefiable soils."