Two space station astronauts are currently conducting their third and possibly final spacewalk to repair the station's faulty cooling system.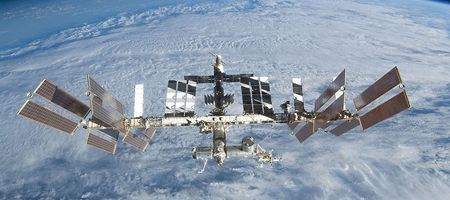 Flight engineers Doug Wheelock and Tracy Caldwell Dyson set off half an hour early, at 6:20am EDT. Flight engineer Shannon Walker is helping from inside the International Space Station and operating the Canadarm2.
The station's cooling system failed on July 31 when a pump developed faults, and has been running at half strength ever since.
The failed ammonia pump module, which cools station systems, was removed from the S1 during a spacewalk last Wednesday and temporarily stowed on an external platform next to the Quest airlock.
Wheelock and Caldwell Dyson were outside during the second spacewalk for seven and a half hours. The first repair spacewalk took place on August 7 and lasted a record eight hours, three minutes. The present spacewalk will last as long as possible in order to get as much of the repair work as possible completed.
After the original pump module failed on July 31, ground controllers swung into action. They powered down numerous station systems and readjusted them to provide maximum redundancy.
Mission managers and astronauts on the ground also began planning repair procedures. The spacewalks were planned several days apart to give crew members time to rest and managers on the ground time to review data and make necessary adjustments.
The spare ammonia pump being installed today was delivered aboard space shuttle Discovery and stowed externally in July 2006. There are three other spares.