Two Americans and a Russian returned safely last night from the International Space station, touching down last night on the Kazakhstan steppe.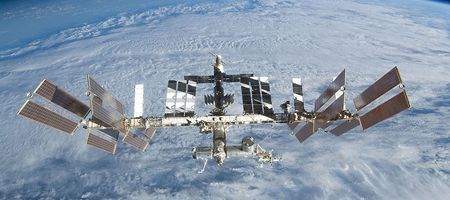 Expedition 25 commander Doug Wheelock and flight engineers Shannon Walker and Fyodor Yurchikhin had spent five months aboard the ISS. During their shift, they celebrated the 10th anniversary of continuous human occupation of the station.
Yurchikhin was at the controls as the spacecraft undocked. He will return to the Gagarin Cosmonaut Training Center in Star City, near Moscow, while Wheelock and Walker will fly directly home to Houston.
The trio launched aboard the Soyuz TMA-19 spacecraft from the Baikonur Cosmodrome in Kazakhstan on June 15.
During their mission, the team worked on more than 120 microgravity experiments in human research, biology and biotechnology, physical and materials sciences, technology development and Earth and space sciences.
The astronauts also had to deal with an emergency shutdown of half the station's external cooling system. This led to three unplanned spacewalks by Wheelock and Expedition 24 flight engineer Tracy Caldwell Dyson to replace a faulty pump module and restore the critical cooling system to full function.
The station is now occupied by Expedition 26 commander Scott Kelly and flight engineers Alexander Kaleri and Oleg Skripochka of the Russian Federal Space Agency.
NASA astronaut Catherine Coleman, Russian cosmonaut Dmitry Kondratyev and Paolo Nespoli of the European Space Agency, will launch from the Baikonur Cosmodrome on December 15, reaching the ISS two days later.
You can send them holiday greetings here.