Russia has restored full communication with the International Space Station after a cable break cut off not just the ISS but civilian satellites too.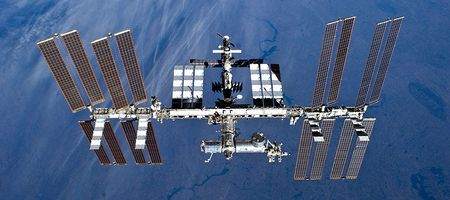 According to state-run news agency Ria Novosti, the cable was cut by accident by a construction crew working on the roads north-East of Moscow. Military satellites were not affected, as they use a different set of communications channels.
"Specialists have lost the ability to control civilian satellites and issue commands to the Russian segment of the ISS," a source told the agency. "They see crew and can speak to them."
Russian space agency Roscosmos is trying to downplay the significance of the communications breakdown. Its head of human space flight, Sergei Krikalyev, told the ITAR-TASS news agency: "The crew trains for this and it's a normal routine to work without communication."
Roscosmos says that it didn't lose full control of the ISS and satellites for long, as ground-based control facilities were reconfigured.
But it's an embarrassment for the country, which has suffered several recent problems with its space program. This summer, for example, a Russian cargo ship failed to dock with the ISS as planned.
On Monday, three astronauts – Russia's Yury Malenchenko, Sunita Williams of the US and Japan's Akihiko Hoshide – are due to leave the ISS to return to Earth; Roscosmos says this should still go ahead as planned.