Three new crew members have set sail to join their Expedition 33 crewmates onboard the International Space Station (ISS). 


They launched aboard the Soyuz TMA-06M spacecraft at 6:51 a.m. EDT (5:51 p.m. Baikonur time) Tuesday from the Baikonur Cosmodrome, Kazakhstan.
Flight Engineers Kevin Ford, Oleg Novitskiy and Evgeny Tarelkin will orbit the Earth for two days before docking to the Poisk module at 8:35 a.m. Thursday. The new trio is slated to join Commander Suni Williams and Flight Engineers Aki Hoshide and Yuri Malenchenko who have all been onboard the orbital laboratory since July 17.
Ford's last mission was as a pilot aboard space shuttle Discovery in 2009 during the STS-128 flight to the space station. The two week mission delivered experiments and gear inside the Leonardo multi-purpose module and exchanged two Expedition 20 crew members. This is the first spaceflight for both Novitskiy and Tarelkin.
Expedition 33 will be a six-member crew until Nov. 12 when Williams, Hoshide and Malenchenko undock from the Rassvet module and return home inside the Soyuz TMA-05M spacecraft for a landing in Kazakhstan. When they undock Expedition 34 will officially begin as Ford becomes commander staying behind with Novitskiy and Tarelkin before finally returning to Earth in March 2013.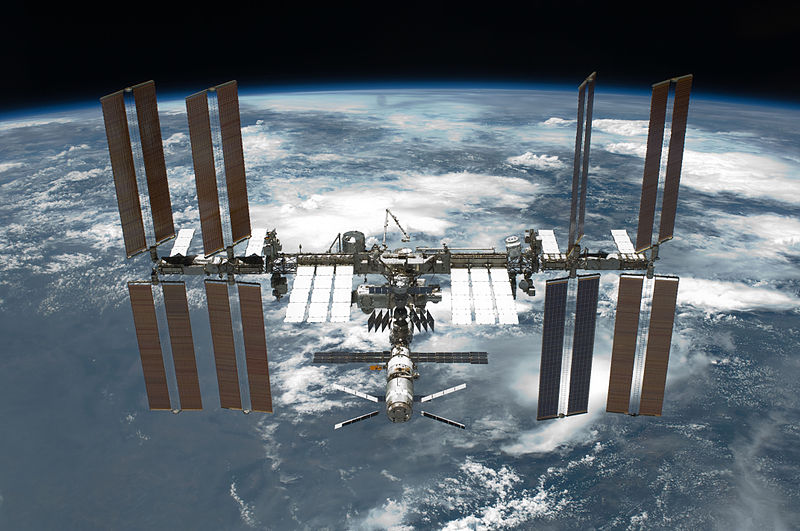 Back on Earth three more crew members are in Star City, Russia, training for their Dec. 5 launch to return the station to a six-member crew. Veteran astronauts Chris Hadfield and Tom Marshburn along with veteran cosmonaut Roman Romanenko will complete the Expedition 34 crew. They will start the Expedition 35 crew beginning in March.
Hadfield last visited the station in April 2001 aboard space shuttle Endeavour as an STS-100 mission specialist. He helped install the Canadarm2, the station's robotic arm, during two spacewalks. Hadfield will be Canada's first station commander when Expedition 35 begins.
Marshburn went to the station in July 2009 aboard shuttle Endeavour for the STS-127 mission. He performed three spacewalks to help complete the construction of the Japanese Kibo laboratory module. Meanwhile, Romanenko served as a flight engineer for Expedition 20/21 for six months in 2009.
The International Space Station (ISS) can best be described as a habitable artificial satellite in low Earth orbit. It follows the Salyut, Almaz, Skylab and Mir stations as the ninth space station to be inhabited.

The orbiting station serves as a microgravity and space environment research laboratory in which crew members conduct experiments in biology, human biology, physics, astronomy, meteorology and other scientific fields. ISS has been continuously occupied for 11 years and 356 days.