Nestlé and L'Oréal have launched a pill that slows down ageing of the skin.
According to a report in the Sunday Times, the anti-ageing pill,Innéov Fermeté, is already on sale in South America and in some European countries. The tablet is based on lycopene, a pigment found in tomatoes, and combined with two other antioxidants, isoflavones and vitamin C.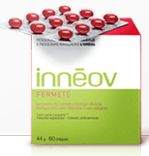 Initial trials tested the drug on two test groups of women, some who took the real thing and others a placebo.
A test carried over a period of six months showed that elasticity of the skin of those who took the pill rather than the placebo was nearly nine percent.
But the pill will come at a hefty price tag – the Sunday Times estimates the cost at around $40 for a supply that only lasts 10 days. Plus the effects of the pill will only take effect after three months. There's more here.