Leader Kim Jong Un walks towards the camera, flanked by generals, as they prepare to fire the giant Hwasong-17 missile — Pyongyang's first ICBM test since 2017.
Over suspenseful music, the camera cuts between two generals and Kim checking their watches, before, in slow motion, Kim whips off his sunglasses and gives a nod, prompting soldiers to move the enormous missile into position.
The footage — swiftly remixed into parodies on social media — also focuses on the missile itself.
Cheong Seong-chang of the Center for North Korea Studies at the Sejong Institute, said the style of the video shows Pyongyang's increasing confidence in its military capabilities.
Known as the Hwasong-17, the giant ICBM was first unveiled in October 2020 and dubbed a "monster missile" by analysts.
It had never previously been successfully test-fired, and the launch prompted immediate outrage from Pyongyang's neighbours and the United States.
The North is already under biting international sanctions for its weapons programs, and the UN Security Council will hold an emergency meeting over the launch on Friday.
Kim Jong-un gets Top Gun treatment in North Korea's missile coverage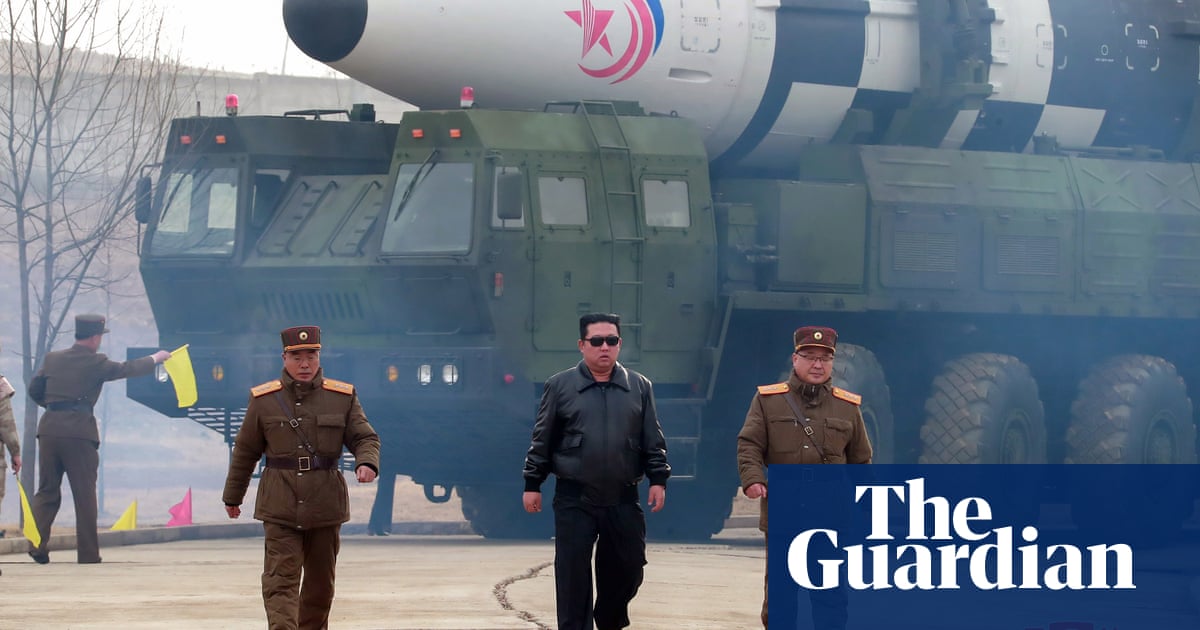 What we know about North Korea's new ICBM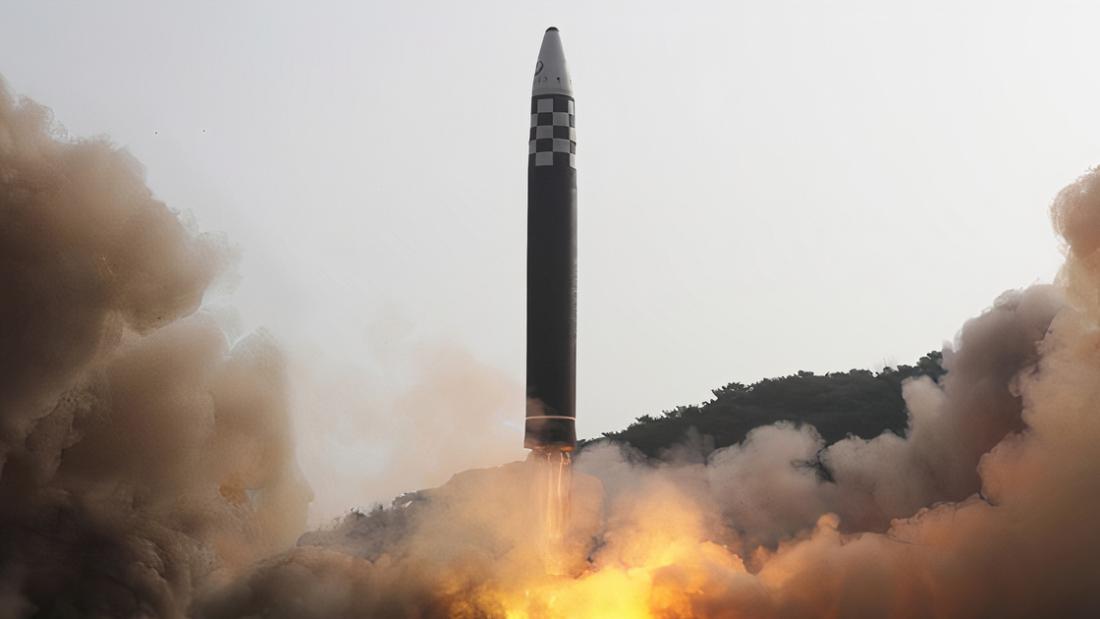 The new arms race on the Korean Peninsula