In an extraordinary example of optimistic brown-nosing, Topeka, Kansas has changed its name to Google.
The temporary name-change – it's just for a month – is intended to persuade Google that the city really, really deserves a super-high-speed broadband network.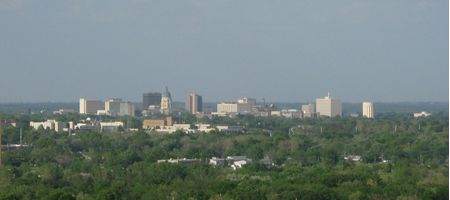 According to the Topeka Capital-Journal – er, shouldn't they be changing that masthead? – mayor Bill Bunten signed a proclamation yesterday announcing the name change.
When he realised that council rules meant there wasn't the chance to take a vote until next week, he just went ahead and did it anyway.
The folks in Topeka clearly don't like the name all that much. Back in 1998, they had another little identity crisis and decided to call the place ToPikachu, in honour of Pokemon.
Google announced plans last month to build super-fast networks around the US, but won't say where. Grand Rapids, Michigan and Baton Rouge, Louisiana, are also hoping to be test tites, and must be kicking themselves that they didn't think of this first.