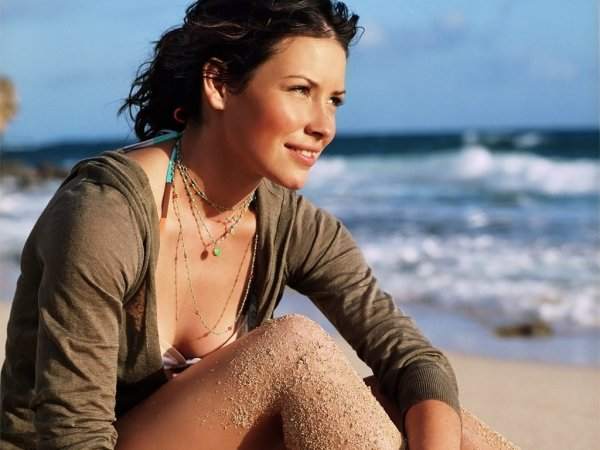 The lovely Evangeline Lilly has been cast in The Hobbit: An Unexpected Journey as the slight Sylvan, the first of her kind to be portrayed in Jackson's films.
This announcement came alongside the announcement of the addition of Barry Humphries as a motion capture actor for the Goblin King.
It seems Jackson has been busier than he expected, as he apparently lacks the time to routinely post on his Facebook page, after promising to answer twenty fan questions, and only answering one so far.
"We've finished our first block of shooting and moved straight into location scouting," he posted. "More on that soon… But today, I'm thrilled to announce two new cast members who will be joining us for our second block of shooting.
"Evangeline Lilly will be playing a new character-the Woodland Elf, Tauriel. Her name means 'daughter of Mirkwood' and, beyond that, we must leave you guessing! … What is not a secret is how talented and compelling an actress Evangeline is…
"I'm also highly excited that Barry Humphries will be portraying the Goblin King, in much the way Andy Serkis created Gollum … Barry is also a fine actor, and we're looking forward to seeing him invest the Goblin King with the delicate sensitivity and emotional depth this character deserves.
"Evangeline and Barry, along with Welsh actor Luke Evans as Bard and Benedict Cumberbatch as Smaug, just about rounds out the major casting. I cannot wait to get stuck into these new scenes!"
Jackson concluded by indicating that he would get back to answering fan questions soon.
He's right about Lilly, of course, her talent and charm is a big reason audiences returned to J.J. Abrams' Lost each week. For some episodes, she was the only thing about it worth watching. It'll be interesting to see if she has the diversity to take on this new film role.
The Hobbit: An Unexpected Journey will hit theaters in December 2012.