Go team go! Whether you're a small group of friends with a sports team, or a full bowl rep team, we've got custom sticky products that you can use to brand your team or show support! Here are some awesome ideas to help you get started:
1. Bumper Stickers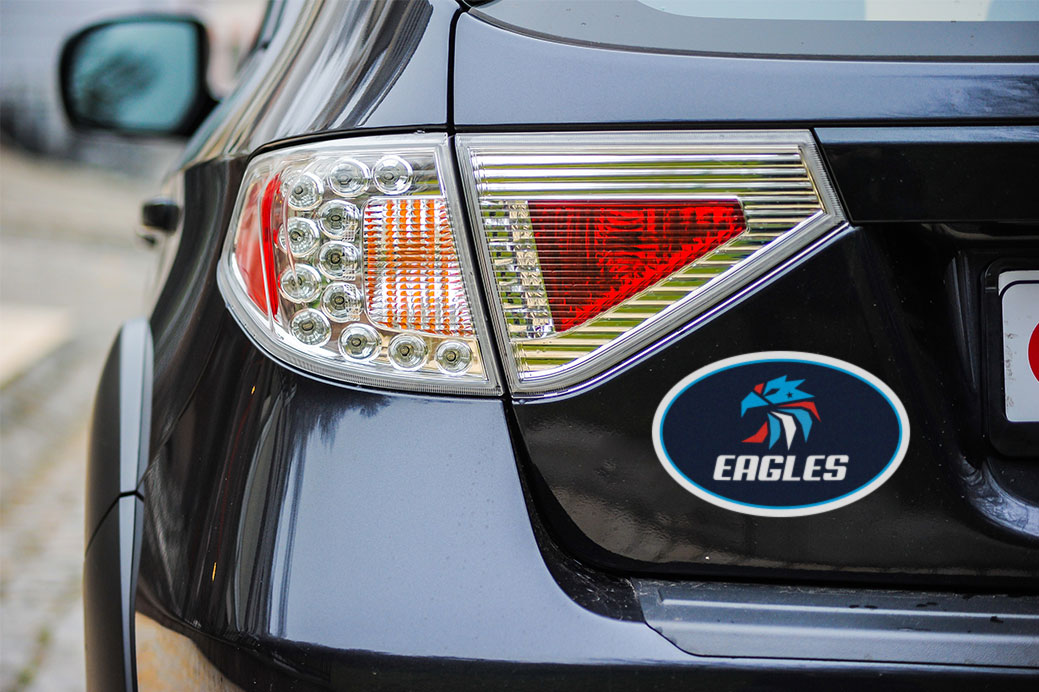 Driving to your next game? Your custom bumper stickers will surely be seen by many people, and are a great way to rep your team! Bumper stickers are great for promotion, and are a cheap way to gain awareness and get the word out! Take advantage of all the traffic jams and gridlock because you're sure to get lots of free advertising! On top of this, you don't have to worry about creasing, as our materials are bubble free and can be easily applied and removed.
2. Water Bottles
Putting labels on water bottles is a great way for team members and spectators to represent the team they're cheering for or playing on. Not only this, but it's a great branding strategy. Swag items like bottles often get used long after an event or game is over due to how useful they are, so why not make them personalized? You can make your labels wrap around the bottle, or create your own custom fancy shape. Our labels are even waterproof, so when you need to wash them, they will stay in place and intact!
3. Custom Coolers
Create some awesome custom coolers using our permanent vinyl stickers. StickerYou's permanent stickers are waterproof, weatherproof, and safe for outdoor use. Water you waiting for?
4. Patches/iron-ons
Patches and iron-ons are a great way to spice up clothing and different types of garments. Turn your artwork into a high quality printed canvas patch, or iron-on, and use it on a wide variety of flat fabrics. You can make jerseys and uniforms for your sports team, or you can even make your own custom merch to sell at games! The possibilities are endless, it's time to get creative!
5. Temporary Tattoos
Temp tats are the ultimate go-to for events and sports games. Our custom temporary tattoos are printed on clear film, making them easy to cut-out and apply. You can print them as individually cut handouts or full pages.
Visit StickerYou.com for all your sticky product needs whether it be for your rep team or business.