Disney has kicked off production of its new Oz adaptation.
Frank Baum created the world of Oz for his series of children's books in the 1850's, and since then it has become one of the most widely adapted story worlds ever, owing much of its fame to the famous partly colorized film The Wizard of Oz.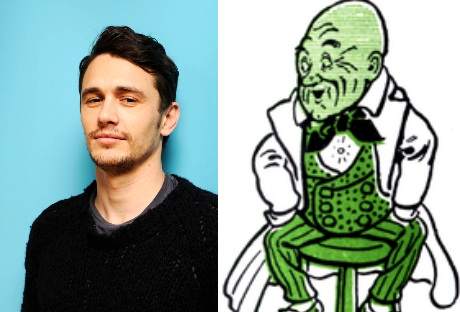 This new film looks at the origin story of The Wizard. When it begins, Oscar Zoroaster Phadrig Isaac Norman Henkel Emmannuel Ambroise Diggs (Played by James Franco) is a circus magician, who is magically transported to Oz, years before Dorothy arrives.
He meets up with a few of the witches, and gets dragged into some Oz politics before figuring out how to become The Wizard which was spoken of in the prophesies. Of course, it helps that, in Oz, his powers of illusion are real.
It's always a pleasant surprise to find that a studio has chosen to actually adapt a story for film, rather than totally rewrite it.
In addition to Franco, the film will star Mila Kunis, Racheal Wisz, Michelle Williams, Zach Braff, and Joey King
The production will be the first film to be crafted in the new Disney studios in Michigan, and is slated to be helmed by industry veteran Sam Raimi.
Oz: The Great and Powerful is planned for a March 2013 release.