MaxNick is targeting Apple's iPhone and iPad with its SteamPunk-themed Box Battle artillery game.
In Box Battle, players operate an advanced, steam-powered artillery cannon to blast their way through 130 industrial puzzles.
"Set 40 years into the the the Quark-Tulan war, players start out as elite cannoneers tasked with destroying the resources stored in the elaborate Tulan barricades. [They] drag and orient the cannon's breach mechanism to control the pitch and velocity of their shots," a MaxNick spokesperson told TG Daily in an-emailed statement.
"As [players] progress, they unlock 10 types of ammunition, with the more destructive and extravagant shell types costing more points. As such, players must strategically choose from their arsenal to smash, blast, freeze and bounce."
Like a Victorian Age clock, Box Battle includes many small, interlocking parts that improve dramatically on the standard progression of level based puzzlers. 


For example, there are numerous military ranks from Common Recruit to First Cannoneer of the Empire. 

In addition, medals are awarded each level, while optional tasks let participants dynamically adjust the game-play difficulty to match their style.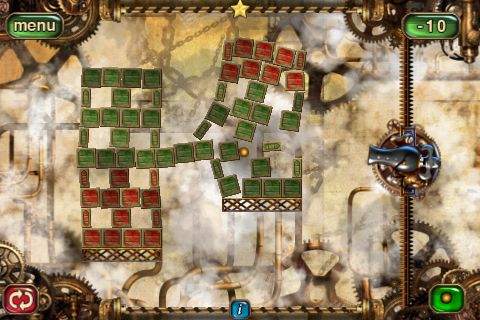 Finally, completing tasks provides score multipliers that help speed players through the ranks that contribute to their rating on global leaderboards.



Additional features include:
130+ levels, each with optional tasks.
Advanced weaponry with 10 shell types and 2 cannon variants.
Global leaderboards and achievements through open feint.
Career advancement mode with persistent military ranks.
Receive medals and achievements.
SteamPunk graphics, animation & sound.
BoxBattle HD for iPad is available with 42 base levels for $3.99 at http://itunes.apple.com/us/app/boxbattle-pro-shoot-at-matchboxes/id381519910?mt=8