For many years, slots were considered nothing more than mechanical devices with spinning reels and combinations of winning symbols. Players focused on lining up the right symbols on the right paylines to land jackpot prizes. However, it wasn't long before the Internet of things revolutionized the gaming industry. Bland slot machines were no longer the flavour of the day; players sought to identify more with the games they played. This was made possible by the ingenious infusion of pop culture into gaming. Precisely how this took place remains a mystery, but it did. In no time at all, celebrities, sports stars, game show hosts and even popular games lent their star power to the casinos and specifically the slots industry. Licensing agreements were hammered out, and celebrity-themed slot games were born. These games evolved from three distinct areas, including traditional board games, movie themes and television shows, and celebrities.
Why Focus on the Hollywood Hype for Slots Games?
The advent of online gaming brought multiple software providers into the mix. With so much competition, and so many players, something special was needed. Online gaming software providers like Microgaming, NetEnt, Lucky Streak, IGT, Playtech and others quickly hammered out one licensing deal after another with Hollywood studios. It wasn't long before players started recognizing their favourite celebrities plastered all over 3-reel slots, 5-reel slots and progressive jackpot slots games. Celebrities lend a certain authenticity to the slots milieu – a rock 'n roll slot game certainly fares better when it is known as Elvis slots, or Metallica slots.
Las Vegas casinos quickly cashed in on the explosive popularity of slots games by hyping up the stars of yesteryear in grand fashion. Everybody knows the rat pack – Sammy Davis Junior, Frank Sinatra, and Dean Martin. These games resonate well with players. Plus, these legendary characters were larger-than-life, and slots makers realized that their appeal transcended generations, and reeled in players. Everyone wants to roll with the rat pack slots games; iconic tunes and melodies, dazzling audio-visuals and nostalgia par excellence characterize the slots games. By leveraging the star power of the heroes of yesteryear Las Vegas slots casinos invariably retain old-school clientele and entice newbies with unforgettable experiences.
For the action fans out there, there is no shortage of gun toting adventure, bravado and adrenaline-loaded action. You could step into a virtual saloon with a none other than Clint Eastwood and A Fistful of Dollars slot. This gives new meaning to the Old West, and you will likely see Dirty Harry having his way with a fabulous Make My Day Bonus and other memorable quotes from his time. If you feel lucky, you may well want to ride out into the sunset with A Fistful of Dollars: Wanted.
But the heavy hitting action doesn't stop there, since fans of the larger-than-life Sylvester Stallone can also enjoy explosive action with games like Rambo slots and Rocky slots. Fans of the Terminator will be pleased to know that Schwarzenegger has also been immortalized on 5 spinning reels with 243 ways to win with Terminator 2 slots from Microgaming. Everyone wants to get up, close and personal with the biggest action stars of all time – what better way to hit it big than powering up and directing these action stars through jackpot-rich scenes
Of course, there are many types of movie fans out there. Not everybody has a penchant for wanton violence and destruction, some enjoy celebrity entertainers. Enter the silky-smooth voices of the Kings of Pop and Rock. Plenty of Vegas bars, diners and casinos feature the King of Rock – Elvis Presley and the King of Pop – Michael Jackson. The latter game was released by Bally and went on to become a monumental success. Michael Jackson's star power continues to reel in the crowds more than ever before. Players want to be a part of the living legends they idolize. Full immersion in slots games creates a participatory feel, and this lends further credibility to popular slots games at bars, nightclubs and other venues.
How Has TV Influenced Slots Culture?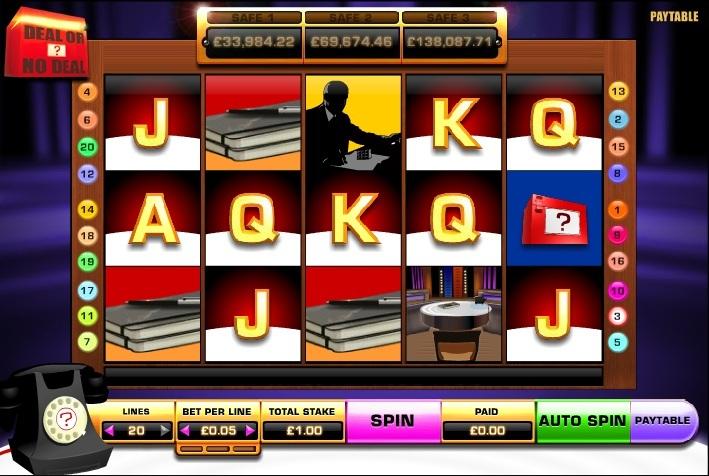 There is no doubt that popular TV shows have a much broader appeal to many more people around the world. Games like Wheel of Fortune have been immortalized over the years, with a worldwide audience recognizing hosts Vanna White and Pat Sajak. IGT didn't waste an opportunity to cash in with Wheel of Fortune slots, and it has been a raging success ever since. Fans of classic animation will love Betty Boop slots, by Bally technologies, and Sons of Anarchy by Aristocrat. Gameshows pepper the scene with titles like Deal or No Deal by IGT. Board games like Monopoly have been around for 115 years, and now it's available in a popular slots game too.
Whatever your flavour, there's no denying that pop culture is responsible for the phenomenal success of slots games around the world!